CBT Renewal
Fast Track
£138.00 (including VAT at 20%)
Book now
This is for anyone who has a current unexpired CBT and just needs to renew their CBT licence using the same type of bike that they are currently riding then please book online or get in touch. As an example, if you are currently riding an auto, then you cannot book a fast-track using a manual bike.
All training after CBT is conducted from our ST ALBANS location.
**Please Note**
We currently only take online bookings where a hire of a school bike is required. If you wish to use your own bike you must hold a current CBT certificate. So please call us to book on 03331 233 023. If you have a European licence you can undertake a CBT fast track if you have a D91 issued by the DVLa to endorse it.  You can apply for this on 0300 790 6801 which is the DVLA Helpline.
All students must bring Photo card part of their UK driving license with them or we will be unable to offer training.
If you have an old-style paper licence you will need to bring photo ID such as your passport.  You must make sure your licence has a valid category 'A' entitlement on it.
If you are using your own bike please bring a copy of your insurance.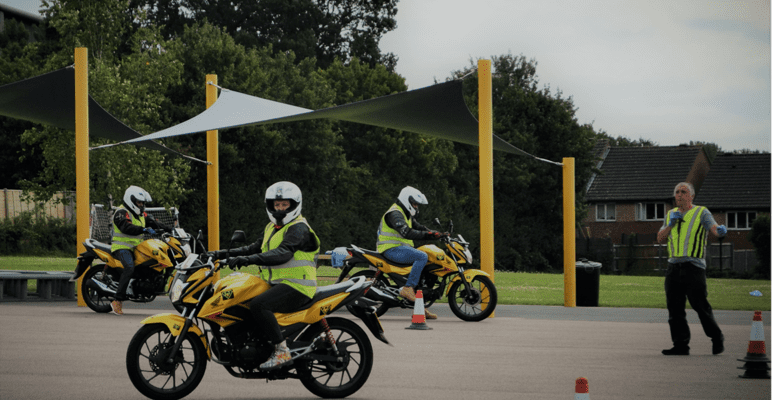 ---