CBT
Hemel Hempstead
£138.00 (including VAT at 20%)
Book now
CBT
St Albans
£138.00 (including VAT at 20%)
Book now
CBT
Fast Track
£138.00 (including VAT at 20%)
Book now
The CBT is set down by law and is the minimum requirement to be allowed to ride a moped (50cc) at the age of 16 and a motorcycle or scooter up to (125cc) with 'L' plates on the road.
To be eligible to undertake a CBT you must hold a UK driving licence either full car or provisional. You can apply for a provisional licence up to 3 months before your 16th birthday.
If you have an old style paper licence you will need to bring photo ID such as your passport. You must make sure your licence has a valid category 'A' entitlement on it.
If you have a European licence you can undertake CBT if you have a D91 issued by the DVLA. You can apply for this on 0300 790 6801 which is the DVLA Helpline.
The other legal requirement is you must be able to read a standard car number plate at a distance of 20.5 metres. This can be done with or without glasses or contact lens, but if used you must wear them throughout the training.
We provide the use of a bike and insurance for the road. We also provide the use of a helmet, jacket, gloves and waterproofs if needed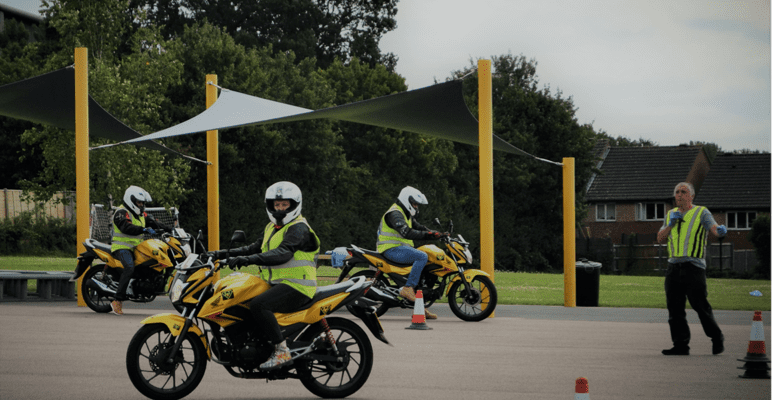 The 5 elements.
Element A
This involves checking your driving licence to make sure you are entitled to undertake the CBT. Then the eye sight test (as described above). Then to finish a chat on clothing and why we wear additional clothing when we ride a motorcycle.
Element B
Bike familiarisation.
In this element we cover all the things you will need to know about the bike you are going to ride, including how all the controls work, maintenance and how to take the bike on and off it stand properly.
Element C
Off road riding practice.
In this section you will learn how to walk the bike around a figure of ?8? under control. How to pull away and stop safely. Gear changing if on a manual bike. Slow control riding culminating in a manoeuvre called the ?U? turn. Correct sequencing for left and right turns and emergency stops.
Element D
Pre-road chat about all the things we need to be aware of when riding on the road.
Element E
A 2 hour road ride under the supervision of your instructor which encompasses all types of road environments. In this element you must demonstrate a level of road awareness and understanding, and that your decisions are safe so as not to endanger yourself or other road users.
If these criteria's are met you will be issued with your (DL196) your CBT certificate.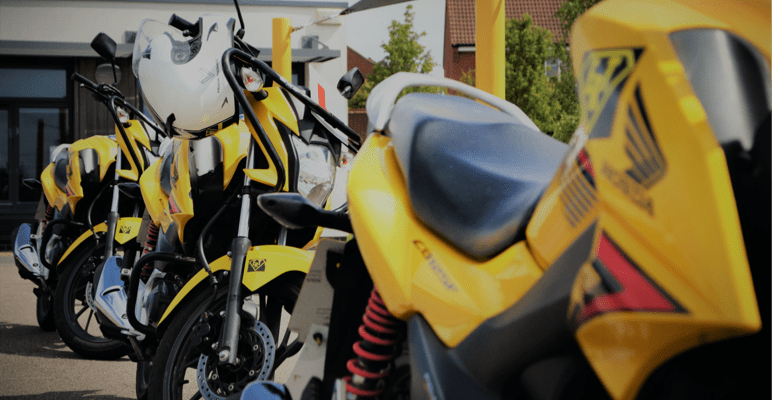 ---